Commentary. Improvement. Humor.
Recent Fluff, Guff, and Other Stuff
Articles, insight and commentary by independent thinkers for independent-minded people.
"You are under no obligation to be the same person you were 5 minutes ago."
Zen Sammich is a podcast for the independent thinker and anyone who embraces life despite its absurdity. Professor, lawyer, and Japanese paper maker, Mark Reid, inspires mindfulness, humor, and a realistic 21st century "zen lifestyle." Join him as he observes the socially constructed mess of reality, shares travel stories, and explores what it means to be alive in the modern world.
Zen Sammich is now in the top 10% of podcasts globally. A ranking of over 2.5 million podcasts worldwide!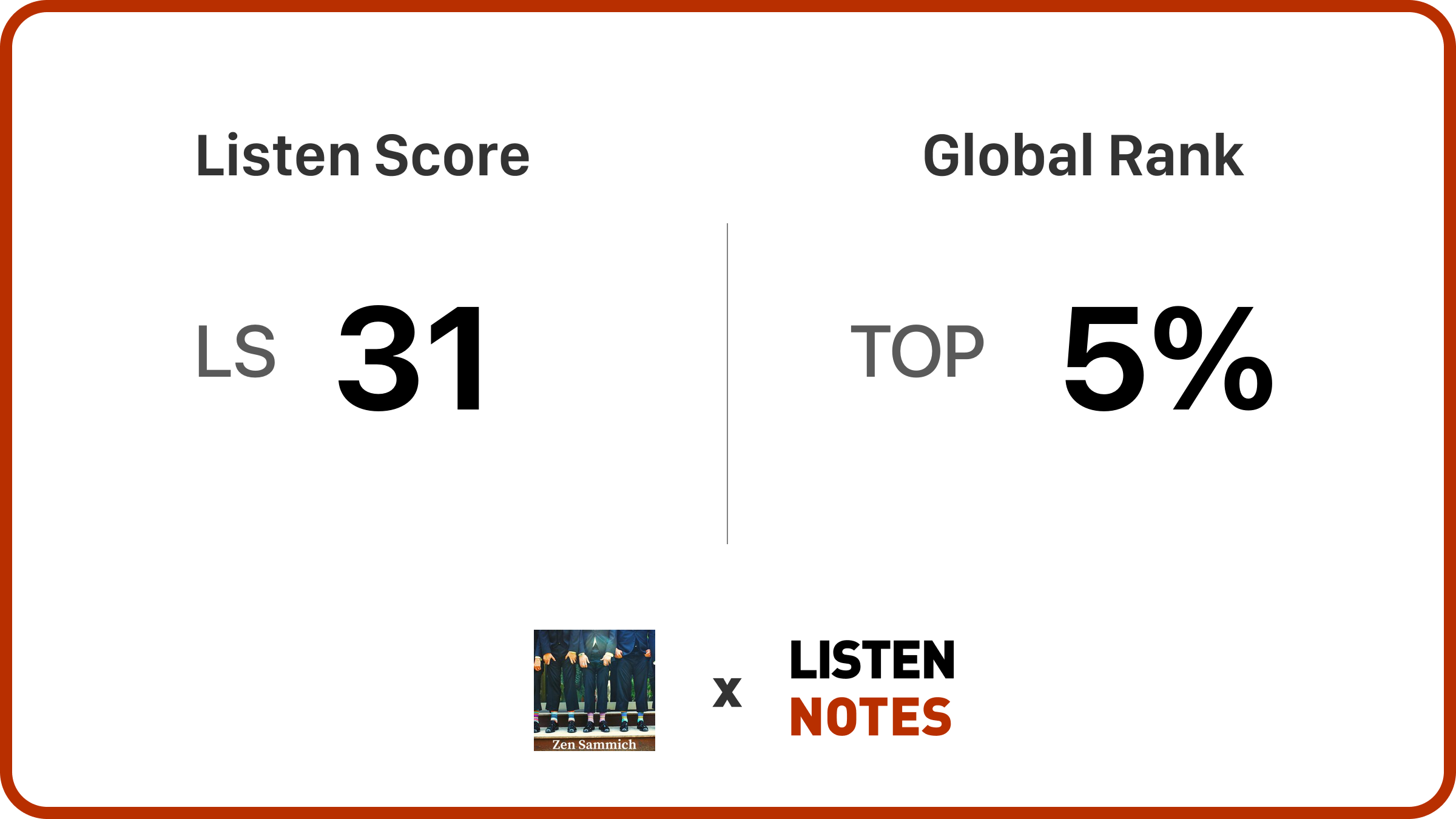 Life Happens. Do It Well.
This is the Zen Sammich ongoing series. A mini-blog of sorts. It is here for the daily practice of 1) sharpening your mind, 2) caring for your body, and 3) nurturing your relationships. These are the three aspects of life we all should give attention to everyday.
For Open Minds, Not Ideology
"Zen Sammich is two things: (1) It is a secular zen based self-improvement site. Real world advice for living in the present and making your present moment better everyday. (2) It is an escape from identity politics and religion. You are never going to convince someone on the other side of the abortion or gun control debates, regardless of which side you are on. They have made up their minds and you have made up yours. This site is for those interested in discourse and learning about how to live in a world where people don't and won't think like you do."